African Economies Suffer as Saudi Arabia Implements Severe Price Cuts
The price of oil plunged over 30 percent on Monday after Saudi Arabia slashed its official selling prices. The top oil exporter has also made plans to ramp up crude output next month after Russia balked at making a further steep output cut proposed by the Organisation of Petroleum Exporting Countries (OPEC) to stabilise oil markets.
Of the fourteen OPEC member countries, 7 are African nations; Algeria, Angola, Congo, Equatorial Guinea, Gabon, Libya, and Nigeria. And according to reports, three-quarters of Nigeria's and Angola's oil production ear-marked for export in April remain unsold, with similar deficits being reported from the Republic of Congo, and Gabon.
The current price war will likely prove painful for all sides, but it will hit the economies of weaker oil-dependent producers like Nigeria and Angola particularly hard. That's because these countries have little scope to increase output and less ability to borrow to plug budget shortfalls.
In Nigeria, oil accounts for as much as 70 percent of total government revenue (federal, state, and local) and 90 percent of export earnings; in Angola, oil accounts for around 75 percent of total government revenue and 90 percent of export earnings.
However, the 2020 budget of the Federal Republic of Nigeria, is based on an oil price of $57 per barrel. So, with oil prices falling so low, the Nigerian finance minister, Zainab Ahmed, is accordingly conducting a review of the national budget.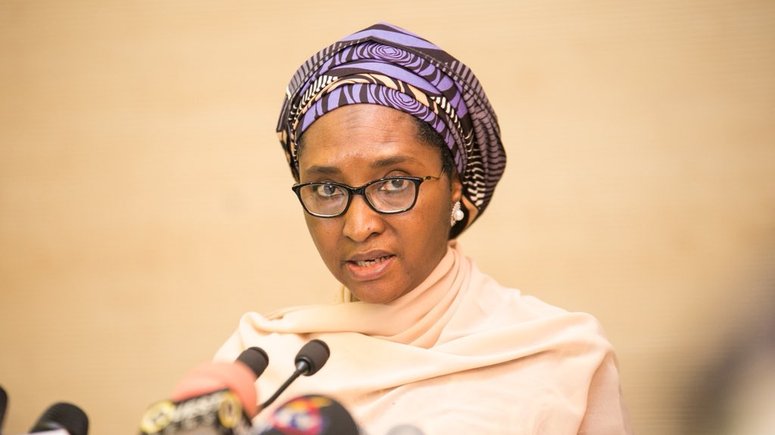 Saudi Arabia Cuts Oil Prices
This fall in oil price is said to be because Saudi Arabia is attempting to punish Russia, the world's second-largest producer, for not supporting the production cuts proposed last week by OPEC. A move from Russia that also ensured the disintegration of the grouping called OPEC+; ending more than three years of cooperation to support the market.
READ MORE: UPDATE: Russia Refuses OPEC Output-Slash Deal, Says Coronavirus might not affect Global Energy Demand
Reports have it that Saudi Arabia plans to boost its crude output above 10 million barrels per day (bpd) in April after the current deal to curb production expires at the end of March.
Saudi Arabia, Russia and other major producers last battled for market share like this between 2014 and 2016, while trying to squeeze out production from the United States, which has grown to become the world's biggest oil producer as flows from shale oil fields doubled over the last decade.
The Central Bank of Nigeria (CBN) has confirmed the evacuation of new notes from its vault…