Home
Visionaries
Ngozi Okonjo Iweala: 5 Lessons African Youth Can Learn from the Finance Expert
Ngozi Okonjo Iweala: 5 Lessons African Youth Can Learn from the Finance Expert
Ngozi Okonjo Iweala has created her own narrative by breaking the status quo set against women and passing so many milestones that seemed impossible, especially for someone from Africa. 
From being the first woman and the first African to take office as the Director-General in the World Trade Organisation in March 2021 to also being the first Nigeria woman to serve as the Nigeria's Finance Minister twice in 2003-2006 and 2011-2015, Ngozi Okonjo Iweala has proven nothing is impossible for a woman with wits and brain to achieve.
Here are 5 lessons African youths can learn from the finance expert, Ngozi Okonjo Iweala.
RELATED:
1. Her commitment to the advancement of Africa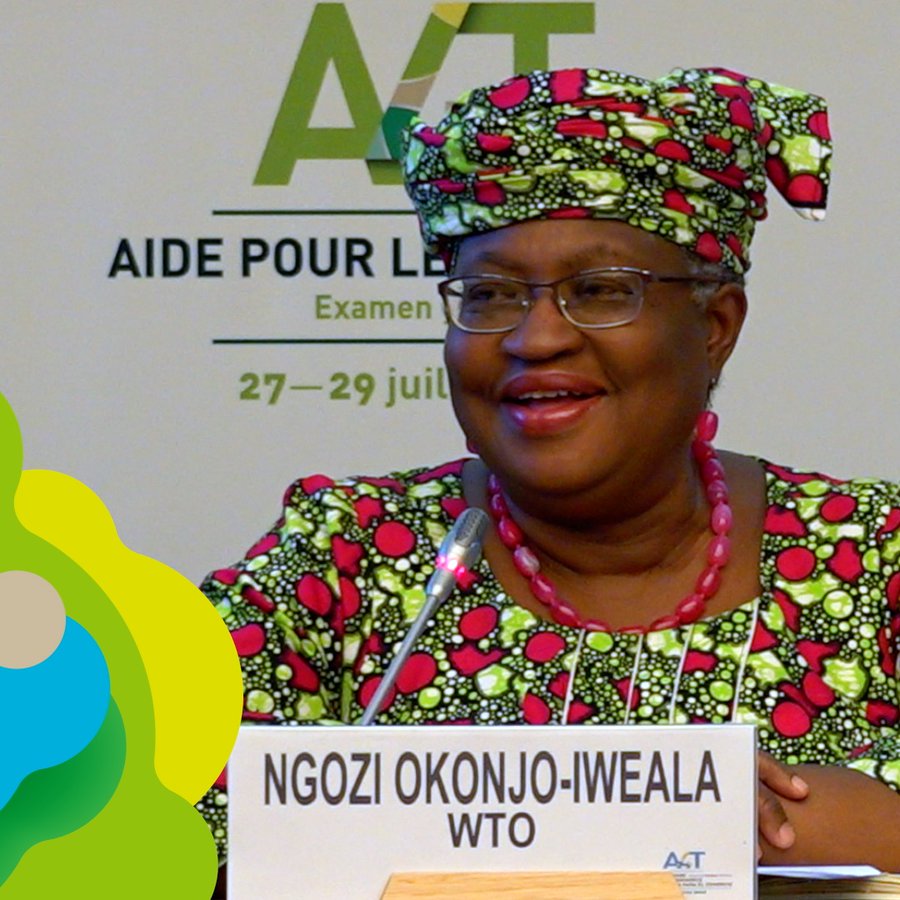 Aside from the fact that Ngozi Okonjo Iweala completed her education abroad, including at Harvard and other universities, there is evidence to support the claim that all of her accomplishments have been focused on promoting investment in Nigeria and Africa as a whole.
She founded the study of economies in Nigeria, wrote "The Debt Trap in Nigeria: Towards Sustainable Debt Strategy" and "Chinua Achebe: Teacher of Light," served as Nigeria's finance minister twice, and has expressed her hopes for the future employability of youth through educational institutions.
2. Her drive for politics
Politics awakens you to the problems of your job, government, nation, continent, and the entire world, while its absence renders you powerless and makes others suffer.
The fact that Ngozi is conscious, prepared, and always in the light should be noted. Even in her battle for the position of World Trade Organisation Director-General, it paid off for her.
Ngozi Okonjo Iweala and Yoo Myung, her finalist, were both previous ministers of their respective countries during the World Trade Organisation's final round. Ngozi was the former minister of finance, and Yoo Myung was the former minister of trade for South Korea.
In her speech she said, "the most important thing is power, you cannot develop in the dark, fight governance and corruption, you have to make our countries transparent" and you must understand politics in order to do so.
3. Her commitment to the education of girls
The Ngozi narrative is one that defies convention. She emphasises in a comment that while investing in women is smart business, investing in girls is much better.
Here is a woman whose words and deeds suggest that girls have the strength and deserve all the education and investment for the development of Nigeria in a world where equality seems to be a phantom and attempts to keep girls in the kitchen.
4. Her sights are for solutions not problems 
As the country's Finance Minister in 2005, she assisted Nigeria in paying off its $30 billion Paris Club external debt.
She counseled people to abandon the notion that politics is a dirty game because they don't know anyone or can't get into the system, youths shouldn't give up on their aspirations.
Many presidents openly backed Ngozi Iweala as a result of her high-level engagement and lobbying.
She gave advice to young women to always strive for their best and, if they run into trouble, to enlist the help of others.
5. Her humane and passion for the youths
Ngozi Okonjo Iweala once said, "If you have a sense of purpose that drives you, aim high and become a leader and make room as you go."
Imagine your leadership philosophy was built around the idea that by providing a place for others, you would rise to the top.
She made history because of her selflessness. This type of thinking is crucial for young people who want to lead the world. Talent is one of the factors that motivates Ngozi Okonjo Iweala to get out of bed in the morning.
She is devoted to helping youth fulfil their potential, support their creativity, and take the lead.
NEXT:
The legendary soccer player and Brazilian ambassador, Edson Arantes do Nascimento better k…