Source: The Business Intelligence
Home
Visionaries
How Pascal Dozie Raised Seed Capital to Bring MTN to Nigeria
How Pascal Dozie Raised Seed Capital to Bring MTN to Nigeria
Pascal Dozie's challenging journey, which started in Imo state, where he was born in 1939, moulded him into the man he would become in his later years. He has amassed great wealth through his determination, diligence, and willingness to dare the seemingly impossible.
He is estimated to be worth $1 billion, placing him among the wealthiest men in both Imo state and Nigeria.
He began his entrepreneurial career after returning to Nigeria in 1971 by starting his own business, the African Development Consulting Group (ADCG), using his industrial engineering and econometrics background.
The company had worked with organisations like Nestle and Pfizer.
Clement Isong then employed him, the Central Bank of Nigeria's Governor at the time, to carry out some research on the Co-operative and Commerce Bank.
Pascal Dozie was named Chairman of the now-defunct Progress Bank in 1985. He sighted a problem in the Nigerian banking industry – limited branches for people to deposit money – and this prompted him to apply for a banking licence later that year in order to help traders. This led to the launch of Diamond Bank.
He met the Central Bank of Nigeria's standards to run a commercial bank in 1990, and the Diamond Bank started operations in 1991. From 1991 to 2006, before he turned the reins over to his son Uzoma Dozie, he served as CEO of Diamond Bank. And later, the bank was merged with Access bank. 
RELATED:
How Pascal Dozie's entrepreneurial journey started
After accepting a job offer from the African States Consulting Organisation in Uganda as a consulting economist, Dozie worked closely with Uganda's first civilian President, Milton Obote.
However, Pascal Dozie eventually moved to Nigeria with his family due to the military coup d'état in Uganda in 1971. He didn't feel secure enough to stay in the nation because of his affiliation with Obote, who General Idi Amin deposed.
Pascal decided to establish the ADCG in Nigeria. Since he and his wife were jobless at the time, she essentially assisted with the paperwork while Pascal had to travel for days to look for contracts and employment.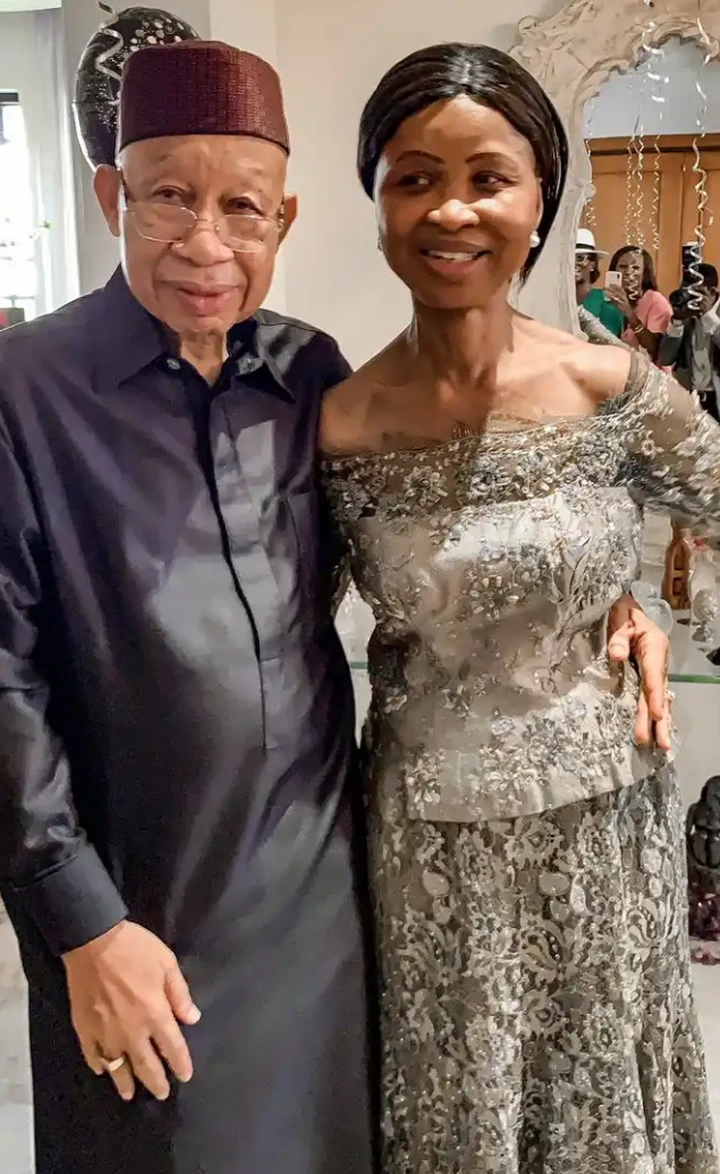 He occasionally carried out market research, surveys, and client campaign coordination. The couple's beginning was difficult.
"My first objective was survival, and of course, I had an ambition. You set up a company, you want that company to grow; you want it to be robust and profitable. Being in consulting was a tricky affair because you have a lot of receivables. It was a hustle job. A hustle to get payment and a hustle to do the job all the time," he recounted.
His expertise increased along with the size of his portfolio, and he soon had a sizable clientele.
Being part of the MTN board
In the early 2000s, MTN South Africa approached Pascal Dozie to help the company raise 40% of the money required to establish a Nigerian affiliate.
MTN South Africa agreed to provide 60% of the funding, but they also wanted Nigerians to acquire stakes and participate up to 40%. Pascal loved the plan and thought his friends would be eager to take advantage of the opportunity.
Sadly, many of the investors he prospected did not understand its potential. They reasoned that MTN's chances were near zero if NITEL couldn't survive in Nigeria. So they decided not to invest their hard-earned money.
Pascal nearly questioned his decision after their rejection, but he chose to follow his gut feeling instead.
He raised half of the required capital, a 20% ownership in MTN Nigeria, owing to investments from a few friends who believed in his judgement. To cover the shortfall, MTN South Africa had to provide more funds.
After all, it turned out to be a great investment, and in a few years, many people who passed up the chance were seeking ways to get involved.
Pacal Dozie was vital in helping MTN develop into Nigeria's largest telecommunications firm. He still owns MTN Group stocks after serving as the company's chairman from 2001 to 2019.
NEXT:
The legendary soccer player and Brazilian ambassador, Edson Arantes do Nascimento better k…