Don't Miss this Wine Tasting Event Celebrating South African Heritage
South Africa is a leading wine-producing destination not just on the continent but the world — with over 500 wineries. The thriving wine industry has had its fair share of ups and downs, with organisations like Wines of South Africa helping to restore the glory of a challenged industry.
We sat with the CEO of Wines of South Africa, Siobhan Thompson, who spoke passionately about owning what belongs to you and what makes South African wines unique, "Don't try and be someone else. That was a journey South Africa had to take in winemaking. And when you get into drinking South African wines, you clearly see that you can get different expressions no matter where you go in the country," she said.
It is in this vein that the not-for-profit industry organisation, Wines of South Africa, launched its annual CapeWine event. And the 2022 edition begins on the 5th of October. With less than two months to go until the South African Wine Industry welcomes trade and media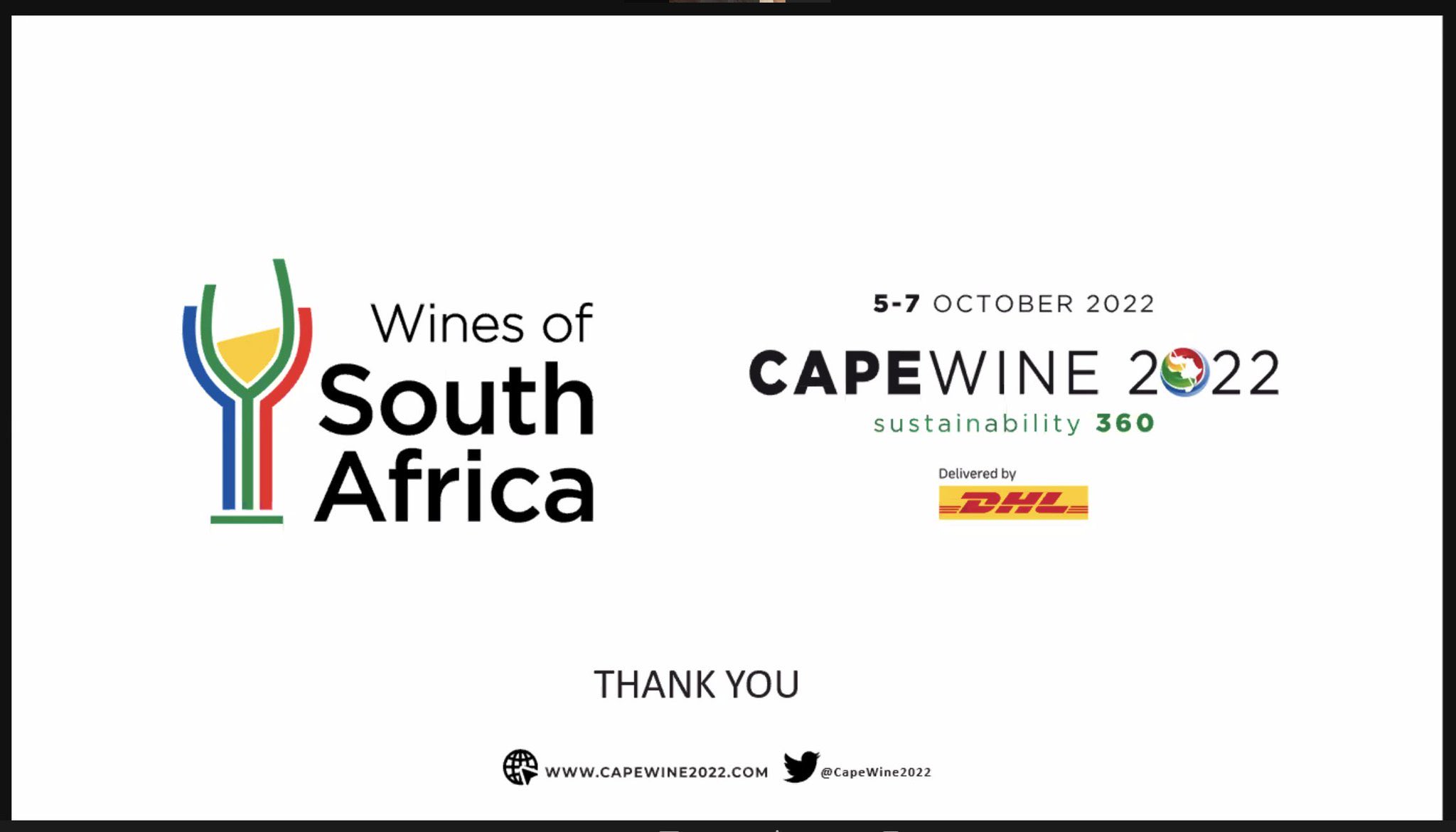 visitors from around the world to taste South Africa's latest releases and meet the country's leading winemakers.
This year's CapeWine-themed, Sustainability 360, will be the main focus, from its recyclable stands to offsetting the carbon footprint of flights against the planting of trees via our partners, Greenpop. This year, visitors can expect to meet and taste the wines of over 400 South African wine producers under one roof. A record number of exhibitors for CapeWine since its inception in 2002 and a sign that South Africa is back in business!
The much-anticipated opening Seminar, which takes place on the 5th of October at 9:00, will host the following speakers who will each address a component of the industry's three sustainability pillars: People, Planet and Prosperity. They are:
• Minister Thoko Didiza, Minister of Agriculture, Land Reform and Rural Development
• Mr. Jed Michaletos, Managing Director, DHL Express
• Mr. Antonio Amorim, President and CEO, Corticeira Amorim
• Mr. Isaac Matshego, Senior Economist, Nedbank Group
After the Opening Seminar, the doors to CapeWine will be open for the trade and media over three
days, from the 5th to 7th of October at the Cape Town International Convention Centre (CTICC)
from 10:00-17:00 (16:00 on the Friday).
In addition to this, a series of five formal seminars will be hosted, each speaking to one or more of
our sustainability pillars ranging from 'Tackling Climate Change through Regenerative Farming
and Research' to 'Buying Biodiversity'. The Amorim Speaker's Corner will host ten short, yet
informative sessions on a range of themes and the ever-popular Theme Tasting area
focuses on our 18 wine regions and the wines that best represent them, as well as a selection of
wines from emerging wineries. Information on all of these can be found on the CapeWine website,
Wines of South Africa urges all visitors to ensure they stop by the Hillebrand GORI Sustainability Partners stand to engage with a number of our industry-linked partners who contribute to making the South African wine industry better for all.
In sports betting, choosing the right platform is crucial for an enjoyable and potentially…