Aliko Dangote: Ranking His Most Expensive Vehicles
Aliko Dangote, Founder of Dangote Group, a diversified and fully integrated conglomerate in Africa, owns a remarkable collection of luxurious and expensive vehicles. The Nigerian billionaire who derives more joy from working recently met with President Bola Ahmed Tinubu at the State House, Abuja.
Scheduled to meet with Tinubu alongside Bill Gates today, Dangote could be driving into the State House in one of his automotive treasures. From elegant sedans to sleek sports cars, Dangote has a number of expensive vehicles. Join us as we provide a ranking of Dangote's vehicles, starting with the least expensive to the most expensive. Let's dive in.
Toyota Landcruiser Prado (156,000)
Aliko reportedly owns different years of this brand. The full-size four-wheel drive vehicle was produced by the Japanese automaker, Toyota. Powered by a 5.7-litre V-8, Toyota Landcruiser is paired eight-speed transmission. The Landcruiser Prado has a smooth and well-planted ride quality that offers comfortable driving dynamics.

Mercedes-Benz CL65 AMG ($220,000)
Another beauty in Dangote's car garage is the Mercedes-Benz CL65 AMG. Known as the last generation of the Mercedes-Benz CL-Class, it has an increased engine power to 630 PS at 4,800 rpm and 1,000 N⋅m at 2,300-4,300 rpm. The car reduces fuel consumption through its regenerative braking.
Other features include reduced emissions via new piston rings, a modified oil pump and the use of a superior coating on the catalytic converters. With AMG SPEEDSHIFT, car owners can enjoy a five-speed automatic transmission with three different drive modes.
Bentley Mulsanne ($310,000)
Bentley Mulsanne is another luxury car produced by Bentley Motors. It possesses a wheelbase of 128.6 inches and an overall length of 219.5 inches. The Mulsanne offers a significant amount of interior and capacious trunk space. It also features a V8 engine with twin-turbocharging and produces 512 horsepower and an impressive 752 ft-lb of torque.
Mulsanne is also laced with standard equipment like dual power remote mirrors, heated front and rear seating, electrically adjustable front and rear seating with memory, leather seating, multi-zone climate control with separate rear controls, 14 speakers, 8-inch touchscreen, voice-activated navigation and audio, Apple CarPlay, remote keyless entry with push button start, front and rear parking sensors and adjustable iPad/picnic tables.
Maybach 57S Knight Luxury ($1 million)
Maybach 57S Knight Luxury is one of the luxurious vehicles in Dangote's garage. This vehicle rides on 24-inch wheels with the same carbon-finish treatment and black powder wrapped in Pirelli tires sized 285/30R24.
It also has a set from Apple and a trimmed leather trunk for passengers at the back. The refined new look and enhanced technical parts make the car a good fit for the world's richest black man.
Bugatti Veyron ($2 million)
Known as one of the fastest and most prestigious cars, Dangote's Bugatti can speed up to 431 kilometres per hour. The car can also accelerate up to 100km/h in 2.5s. This mid-engine sports car is designed and developed in Germany by the Volkswagen Group and Bugatti. 
The Veyron features an 8.0-litre, quad-turbocharged, W16-cylinder engine, equivalent to two narrow-angle V8 engines bolted together. With a total of ten radiators, this vehicle goes for an estimated price of $2 million. Reports say Dangote uses his Bugatti for most of his business trips.
Mariya Yacht ($43 million)

Dangote's Mariya yacht cost him $43 million in 2013. The luxury vehicle sits on the water at Carrington Crescent, Victoria Island, Lagos. The yacht can accommodate 8 guests who want to spend the night in its fine and well-designed four cabins including a master suite, one VIP stateroom and two twin cabins.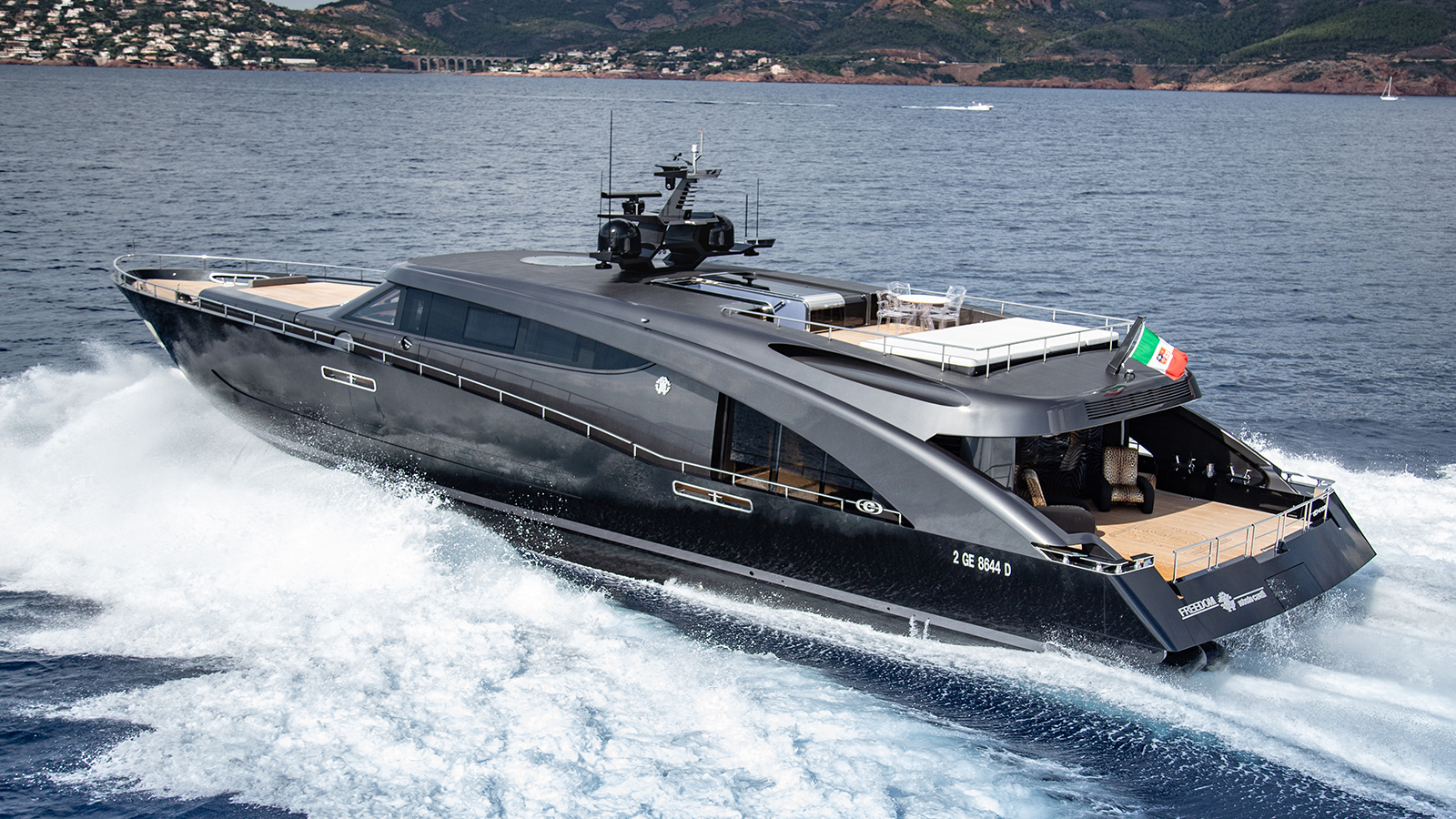 The 108-foot motor yacht has a top speed of 44 knots and a normal speed of 30 knots. Dangote relaxes with his friends on this yacht.
Bombardier's Global Express XRS ($45 million)
In commemoration of Dangote's 53rd Birth Anniversary, the billionaire got his private aircraft named Bombardier's Global Express XRS from Montreal Canada. The aircraft which cost Dangote $45 million can accommodate 8 people. It is one of the most efficient aircraft in the world.
Nigeria celebrated its 63rd Independence Day on the 1st of October 2023, against a backdro…