7 Expensive Things in Lagos that are Worth the Money
Residents in Lagos, Nigeria's commercial capital city, have the choice of either saving their money or spending it on expensive things.
While saving or investing your money in a business idea may be good advice, there are several expensive items that are worth your money.
So join us as we take you through some items that you can splurge your money on. 
Luxury apartments
Billionaires like Aliko Dangote, Tony Elumelu and Femi Otedola have luxury apartments to their name. These billionaires make beautiful memories with their loved ones in their residences.
A video of Otedola dancing with his girls in one of his luxury apartments has been sighted online. Also, Elumelu has received guests like President Bola Ahmed Tinubu and Nigeria Afrobeats Star, Davido at his home.
So, acquiring a luxury apartment may be expensive, but it is definitely worth your money.
Gym session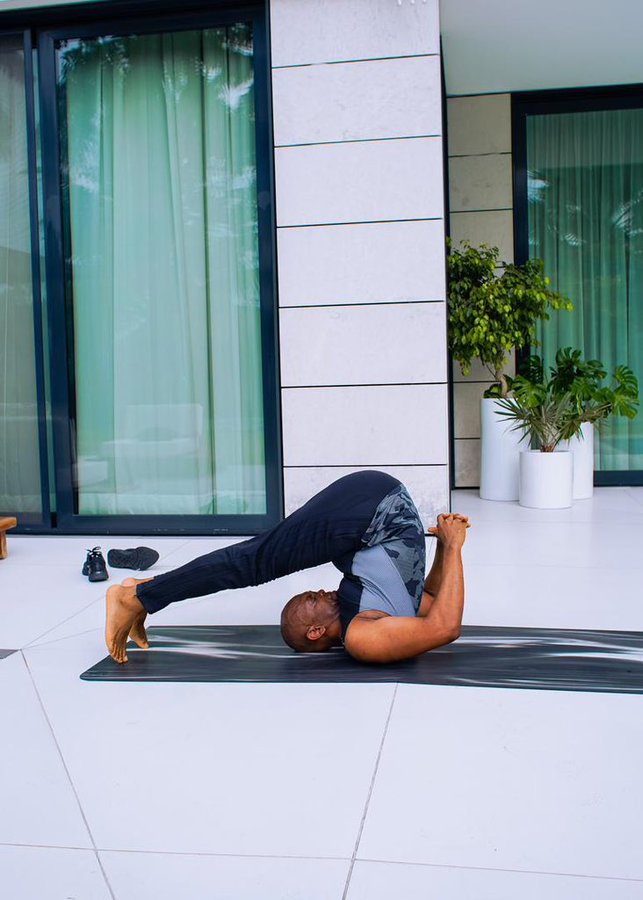 Elumelu is a gym enthusiast who is passionate about staying fit. He reportedly has a gym in his house and in Transcorp. The Nigerian Investor recently shared pictures of his grand yoga posture that got the internet buzzing.
Engaging in gym sessions can help strengthen your muscles, enhance cardiovascular fitness, and contribute to better overall physical health.
But you will agree that gym equipment like cardio machines and strength training machines may not be cheap to purchase. Also, paying for a session at a well-equipped gym may cost you a lot.
Booking a gym session may be expensive but it is worth your money.
Exclusive shopping
A popular axiom says "Looking good is good business." Exploring luxury boutiques and designer stores for a shopping spree may be expensive, but it is worth your money.
This is because it allows you to discover unique fashion pieces and accessories, leaves you with pleasant memories and makes you look good.
Most of the billionaires and celebrities you admire today spend their money on acquiring high-quality materials that have a longer lifespan compared to their mass-produced counterparts.
Spa retreats
Most Lagosians work around the clock. They jump from one meeting to another, one event to another. They are literally always on the move.
This is why having a spa retreat will be worth your money. A spa retreat helps you relax, improve blood circulation, release muscle tension, improve sleep quality, rejuvenate your skin, relieve pain and boost the immune system.
Spend your money and treat yourself to a rejuvenating spa day at upscale wellness centres, where skilled therapists pamper you with relaxing treatments and tranquil surroundings. It may be expensive, but you would feel so good.
Visiting art galleries
Lagos is filled with art galleries that house beautiful paintings and sculptures. Visiting art galleries helps you engage with different cultural expressions, and gives you an opportunity to immerse yourself in visual beauty and creativity.
Interestingly, exposure to various artistic techniques and concepts can spark your own creativity and offer fresh ideas for your own artistic pursuits, hobbies, or work.
Stepping into an art gallery also offers a brief escape from daily routines and concerns, providing a mental break and rejuvenation. So, please give yourself a break and spend your money because you will be glad you did.
Taking a boat trip
The Lagos Lagoon is a beautiful body of water that offers stunning views of the city. There are many boat tours available, ranging from short trips to full-day excursions.
If you are looking for a great way to see the city from a different perspective and learn about its history, then go for a cruise along Lagos' stunning coastline, enjoy breathtaking views and the ultimate relaxation on the water.
Is it expensive? Yes! But it is worth it.
Having a private chef
A private chef can save you from the stress of thinking of what to cook, going to the market and preparing the meal. Having a private chef may be expensive, but it is worth your money.
There are many talented chefs in Lagos who can create customized menus to suit your taste. This is a great way to try new dishes and learn about Nigerian cuisine. It can also help you eat healthier. Try it out.
Don Jazzy, whose real name is Michael Collins Ajereh, is not just a prolific music produce…