Photo: Read Nigeria Network
7 Most Powerful Women in Africa Right Now
In Africa, there are strong and amazing women who are leading the way with their power and influence. These women are not only breaking barriers but also reshaping industries, policies, and perceptions.
Their stories inspire, their achievements awe, and their determination pave the way for a brighter future on the continent. From boardrooms to political arenas, these exceptional women are reshaping the continent's narrative.
Let's take a closer look at these remarkable women and the great things they are doing for Africa.
Hon. Emma Theofelus (Namibia)
Emma Inamutila Theofelus is the youngest female government minister both in Africa and Namibia. As the deputy minister of Information, Communication and Technology, ICT, Theofelus is a board member of the National Council of Higher Education.
Theofelus is a former youth activist who served as deputy speaker of the Children's Parliament from 2013 to 2018. Since her appointment as minister, Theofelus led public communication on preventive steps against Namibia's COVID-19 pandemic.
She also enabled feminine hygiene products to be identified as a tax-free commodity through a motion as a Member of Parliament.
Graça Machel (Mozambique, South Africa)
Machel is the widow of the former president of Mozambique, Samora Machel and former President of South Africa Nelson Mandela. She is the only woman in modern history to have served as First Lady of two countries, South Africa and Mozambique.
She is famous for supporting causes that range from health to children's rights, education, leadership, and economic empowerment.
Machel is the founder of Graca Machel Trust and a member of the Africa Progress Panel (APP), a group of ten distinguished individuals who advocate at the highest levels for equitable and sustainable development in Africa.
Hajer Sharief (Libya)
Hajer Sharief co-leads the Together We Build It (TWBI) organization as a peace and human rights activist. Sharief is a graduate of Tripoli Law School who established her organization in response to the violence of the Libyan civil war.
She was announced by the United Nations Women as one of their 12 Champions on Women, Peace and Security and Human Rights. She is a full-time war survivor who argued that politics should be the lifestyle of every single person
Ngozi Okonjo-Iweala (Nigeria)
Ngozi Okono-Iweala is the Director-General of the World Trade Organisation (WTO). She is the first woman and first African to lead the World Trade Organization as Director-General.
As a Nigerian-American economist, she sits on boards of Danone, Standard Chartered Bank, MINDS: Mandela Institute for Development Studies, Carnegie Endowment for International Peace, Georgetown Institute for Women, Peace and Security, One Campaign, GAVI: Global Alliance for Vaccines and Immunization, amongst many others.
Ngozi had a 25-year career at the World Bank as a development economist. She also served twice as Nigeria's Finance Minister spearheading negotiations with the Paris Club that led to the cancellation of $30 billion of national debt.
Sahle-Work Zedwe (Ethiopia)
Sahle was unanimously elected as Ethiopia's president by members of the Federal Parliamentary Assembly. As the first female president in Ethiopia,  Sahle was named as the 96th most powerful woman in the world, and the highest-ranking African woman on the Forbes list of The World's 100 Most Powerful Women.
Sahle also served as the ambassador of both the communist People's Democratic Republic of Ethiopia and the post-civil war Transitional Government of Ethiopia. As a veteran of the Ethiopian foreign service, Sahle served as Ambassador to Senegal, Djibouti, and France.
Lupita Nyong'o (Kenya)
Lupita is a Kenyan-Mexican actress who won the Oscar for Best Supporting Actress in her first feature film role as Patsey in Steve McQueen's biopic 12 Years a Slave. The movie inspired a movement of self-love and celebrating uniqueness.
Nyong'o speaks passionately about being dark and has used her voice and the global stages that she occupies to promote inclusive beauty ideals. The Kenyan actress is also vocal about preventing sexual harassment and working for women's and animal rights.
Her children's book, Sulwe became a number-one New York Times Best-Seller.
Aya Chebbi (Tunisia)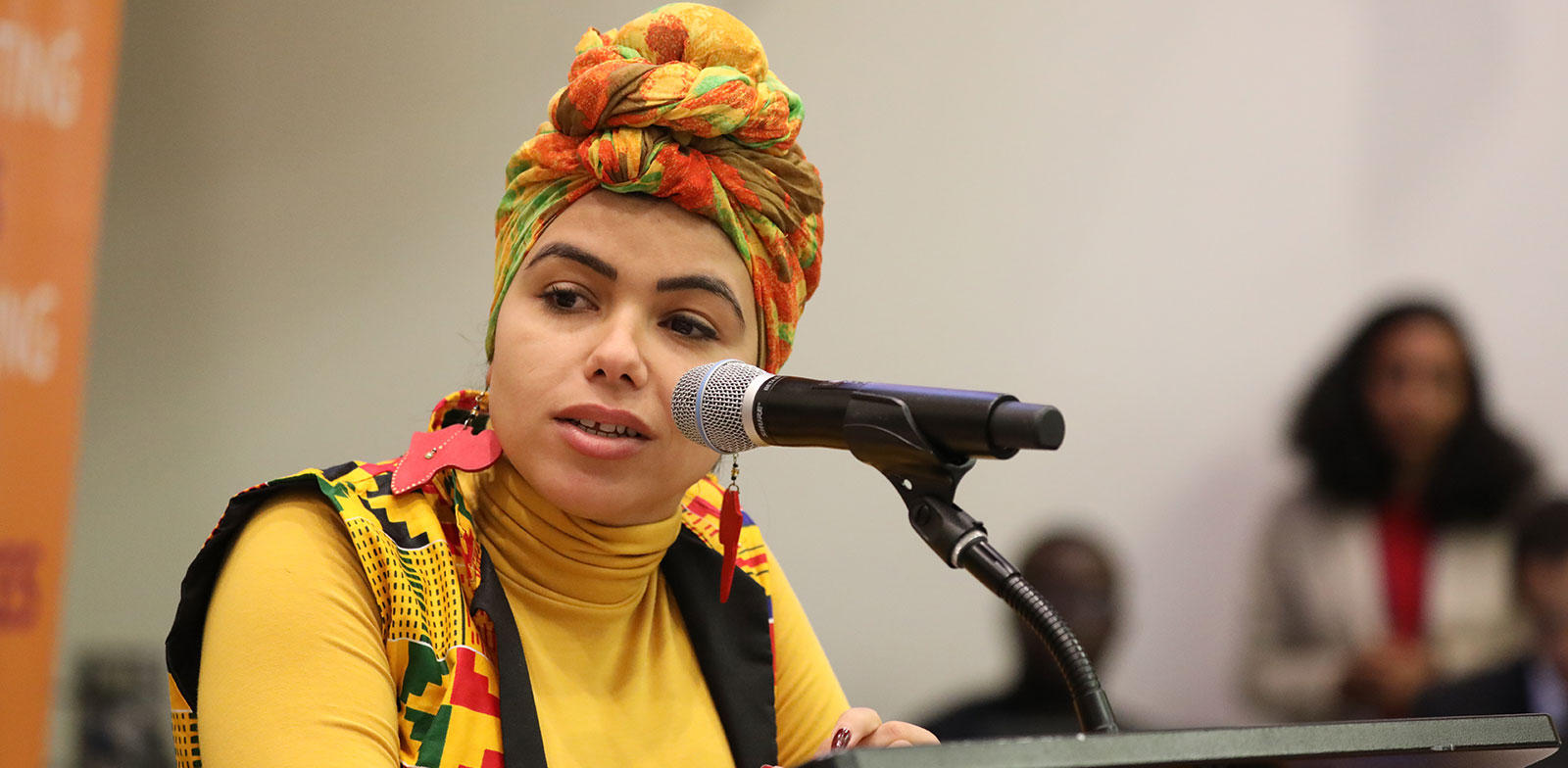 Chebbi became prominent when she joined others in demanding a political change in Tunisia. She reportedly used social media to inspire change and established multiple platforms that promote intergenerational leadership in Africa.
Her initiatives are, Afresist, a youth leadership programme and multimedia platform documenting youth work in Africa and the Youth Programme of Holistic Empowerment Mentoring (Y-PHEM), which coaches the next generation of social activists in Africa.
As the youngest diplomat in the African Union, Chebbi has travelled to over 65 countries worldwide working with young people.
The National Association of Nigeria Nurses and Midwives, NANNM, Lagos State Council, has a…