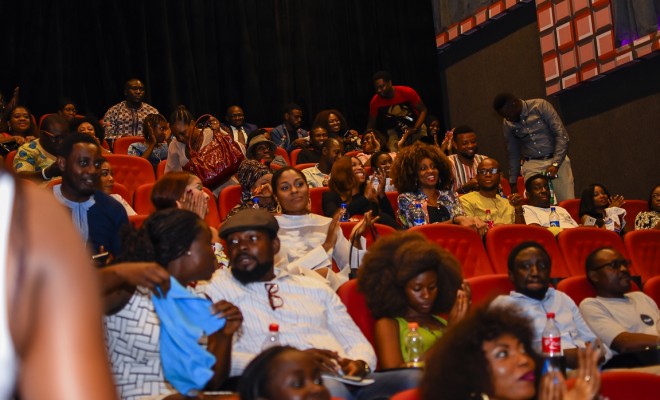 The cinema business in Nigeria has seen a significant loss of revenue after confirmed cases of coronavirus in the country. There has not been a ban on large gatherings by the Nigerian government because of the coronavirus but Nigerian cinemas have seen lesser amounts of people in recent times.
The revenue dropped during the week when the Federal Government announced the first case of coronavirus in Nigeria, which was reported on February 28, and ever since, Nigerian cinema revenue dropped from N81.5 million recorded between February 21 to February 27, 2020, revenue generated by all the Cinema houses dropped to N71 million between February 28 to March 5.
The turn up of movie goers also dropped from 73,209 to 68,922 admissions during the same periods under review. However, Cinema revenue bounced back, hitting N81.9 million between March 6 to March 12, 2020, while attendance increased to 71,795; data from Cinema Exhibitors Association of Nigeria (CEAN) showed. This amount was made from cinemas likes Silverbird, Genesis Deluxe, FilmOne and Ozone Cinema.
Countries around the world have had to shut down their cinemas to curb the spread of the coronavirus, especially in the UK where about 1950 cases have been recorded, which has encouraged UK cinemas to wilfully shutdown as their contribution to curb the spread of the virus. The coronavirus which has infected about 189,683 people globally. Cinemas in the UK like Vue, Odeon, Cineworld and Picturehouse locked up, with return dates as far as May.
They however urged the government to help them remain in business as the lockdown will affect their revenue generation. The decision to stop screenings came after the Prime Minister, Boris Johnson, advised against social gatherings like Pub and Restaurants.
There are no signs that the coronavirus will compel Nigerian cinemas to follow in the path of their UK counterparts, as coronavirus is not widespread in Nigeria. The Nigerian Senate is already calling for restriction on countries with high cases of coronavirus to curb the spread in Nigeria.
READ ALSO: Nollywood 'Sugar Rush' Crosses $500k Mark Despite 1-Week Cinema Ban
49 total views, 4 views today