Afri Ride, a secure ride sharing mobile app with tailor-made solutions for the African traveling community, is now available in South Africa, and will be expanding into other African markets in the near future.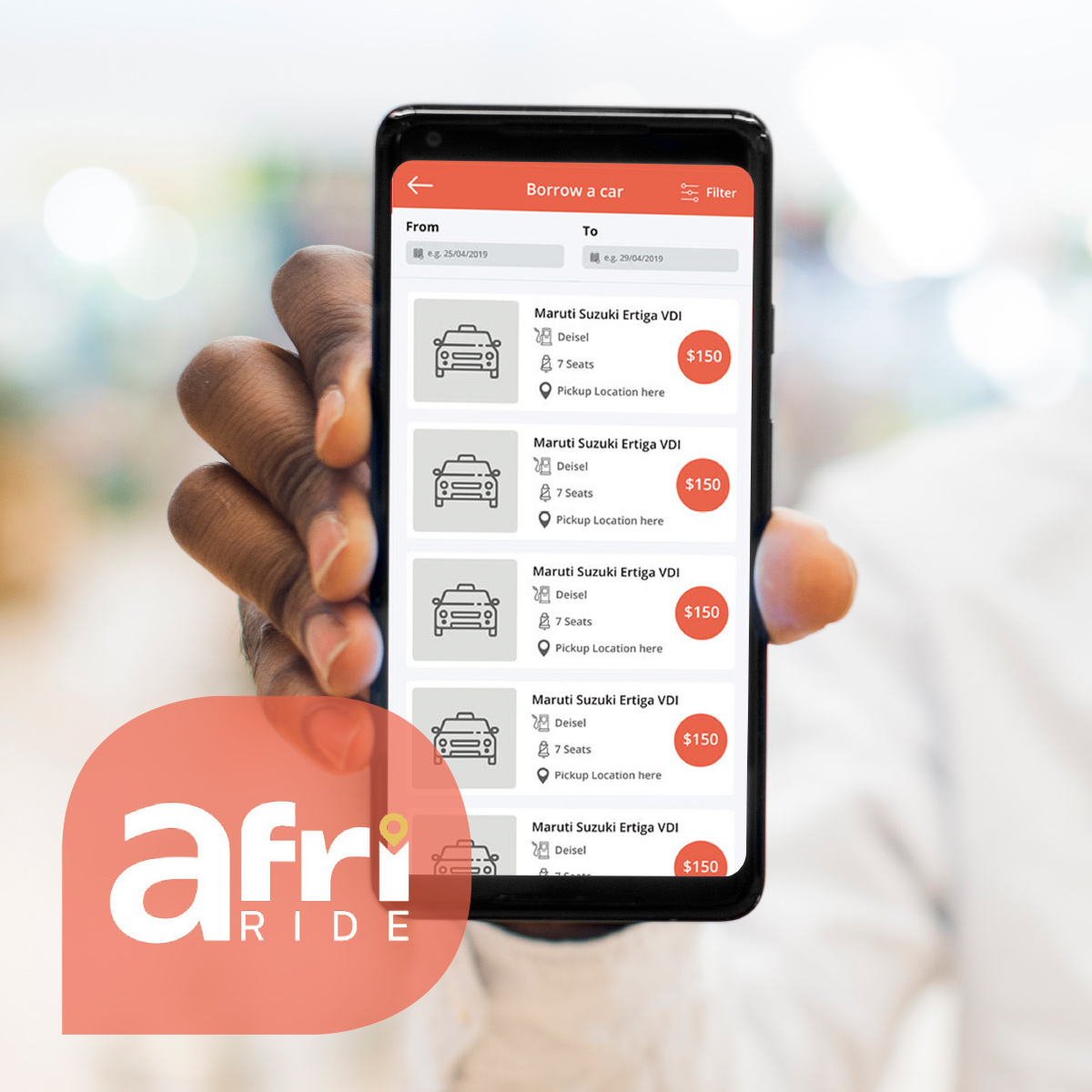 Joe Moyo, managing director at the ride sharing app, describes the app as incredibly simple to use. "All that users have to do is, to upload their travel details such as the start and end location, travel date and the number of empty seats that are available, this then allows travellers heading in the same direction to book their seat."
Afri Ride, which was launched in December 2019, allows travellers to take rides with drivers heading in the same direction as them
Afri Ride has integrated a chat service (Mbira Chat) that allows users to communicate (live location, texting, voice call or video call) even before booking the seat or car.
READ ALSO: 26-Yr-Old Kenyan Jihan Abass Sets Up Country's 1st Digital Car Insurance Company
In an interview with Ventureburn, Joe Moyo was quizzled via email on how the Afri Ride app works. Here's what he had to say.
When exactly the service was launched?
Afri Ride was officially launched on 23 December 2019.
How many users have used the platform?
The app has over 2000 registrations of which 80% are frequently using the app for chatting, offering and booking as well as using AfriWallet (e-money system).
So far 180 travellers have used Afri Ride to offer seats in their car. In addition, 30 car owners have offered their cars as well as their driving services by choosing the "with a driver option"
Of the total cars that have been offered 63% of the total have been booked.
Close to 400 of the Afri Ride users have booked seats or cars on the platform (all of these all are in South Africa, with a significant number of rides taking place  between Gauteng and Limpopo).
Is this an app that allows people to get a lift, rather than getting an on-demand taxi?
Yes, Afri Ride connects travellers that are heading to the same direction by providing the drivers the platform to pool travelling funds and the passengers' access to a safe and convenient traveling solution.
In which areas is the app available and operating at present?
The app is available and operating throughout the continent.
What efforts have been made to ensure it is safe for passengers to use?
From registration up to when you are in the car, Afri Ride has incorporated safety features. From registration Afri Ride sends users a one-time pin to verify the cellphone number.
Users who wish to offer seats or offer their cars are vetted when they make the compulsory payment of the R10 authentication fee which allows Afri Ride to verify the cardholder through the 3D payment system.
Users who book cars make payments using a card which then allows Afri Ride to authenticate the cardholder through his or her bank through the 3D payment system.
Mbira Chat, the integrated chat service allows users to communicate (text, video call and voice call) in order to not only iron out logistics but also vet each other.
Users can also use Mbira Chat to send their family and friends their live locations. Users are able to rate each other after completion of rideshare in order to vet out troublemakers.
17 total views, 2 views today