26-year-old Jihan Abass is the founder and CEO of Griffin Insurance – Kenya's first digital-only car insurance company, which lets customers pay in instalments and pause coverage if they travel abroad.
According to the CEO, purchasing insurance products had never been as easy as Griffin Motor App would make it.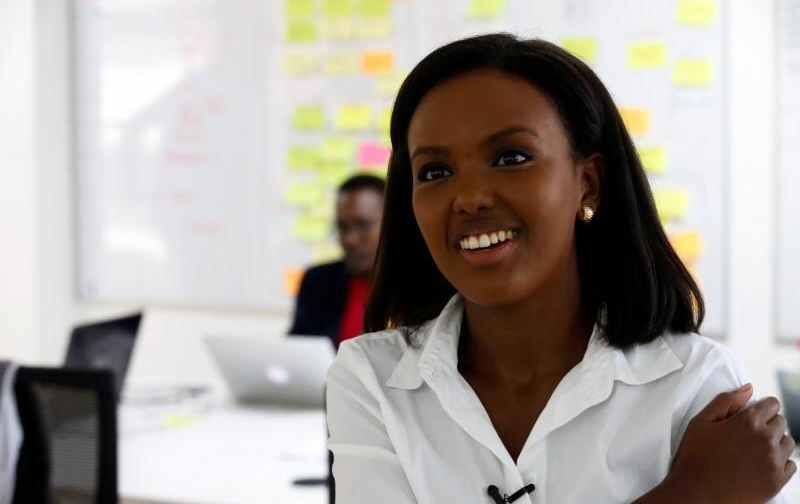 Griffin Insurance released its flagship mobile application recently, an app that allows customers to buy their insurance policy in less than two minutes. Additionally, Griffin Insurance lets customers pay in instalments and pause coverage if they travel abroad and will process claims in a week rather than the industry standard of 30 days.
"For the first time, Kenyan drivers will be able to buy their car insurance policy, with just a few simple clicks. They will read a clear, transparent policy and purchase extremely flexible insurance covers with adjustable periods and coverage amounts," Abass told Reuters.
"This is very exciting for Lami. It's been our dream to bring insurance products to smartphone users," said Abass during the launch.
"This app features additional powerful services that will change how users interact with their cars."
"The founder assured that clients would feel safer courtesy of a smart emergency response option in the app, accessible through an in-app help button."
"The in-app help button commands the system to dispatch ambulances, towing trucks or security teams nearest to the motorists across the country."
Griffin Motor App will be available in Android Play and the iOs App Stores.
READ MORE: Wife of SA Billionire, Precious Moloi-Motsepe Acquires Online Art Store 'Wezart'
In addition to the app, Abass' 14-person team has another company, Lami, which sells the technology platform used to build Griffin so other businesses can use it to create their own digital insurance products. Lami raised half a million dollars in seed funding and aims to close a further funding round by March 2020.
According to Jihan Abass, digital insurance can drive down the cost of all forms of insurance because it increases the transparency of data and analytics. This is especially useful in a country like Kenya where only 1 in 5 people are estimated to have health insurance, for example.
Abass' lightbulb moment came in 2016 at a restaurant when she learned her waiter didn't have health insurance. She would later learn that most Kenyans – health insurance coverage is about 19%, mostly under a low-cost government scheme, according to a 2018 paper in academic journal Health Systems and Reform.
Abass, who grew up wakeboarding in the Indian Ocean at the weekend, always wanted to work in business. After graduating from university in London in 2015 she became a sugar trader and was one of a handful of women in the business, just as she is now.