10 African hardware and deep tech start-ups were selected to participate in the Co-Creation Hub PitchDrive II- three of which are Nigerian start-ups.
Nigerian startups – GricD, Reliance HMO and Taeillo – and 7 others were selected from more than 200 applications received from 20 African countries for this year's edition of Co-Creation Hub Pitchdrive II.
The first edition of the Co-Creation Hub PitchDrive took place in 2017 and 14 African startups (including 6 Nigerian) participated in a three-week tour of a European technology hub in London, Amsterdam, Berlin, Zurich and Paris.
But for this edition, the focus has been turned to deep tech and hardware start-ups to help them discover and connect with suppliers or manufacturing partners in the robust hardware market in Asia. And the startups chosen bring innovative solutions that promote development. The two-week tour through 5 Asian cities – Singapore, Shenzhen, Hong Kong, Seoul and Tokyo is in partnership with Google for Startups.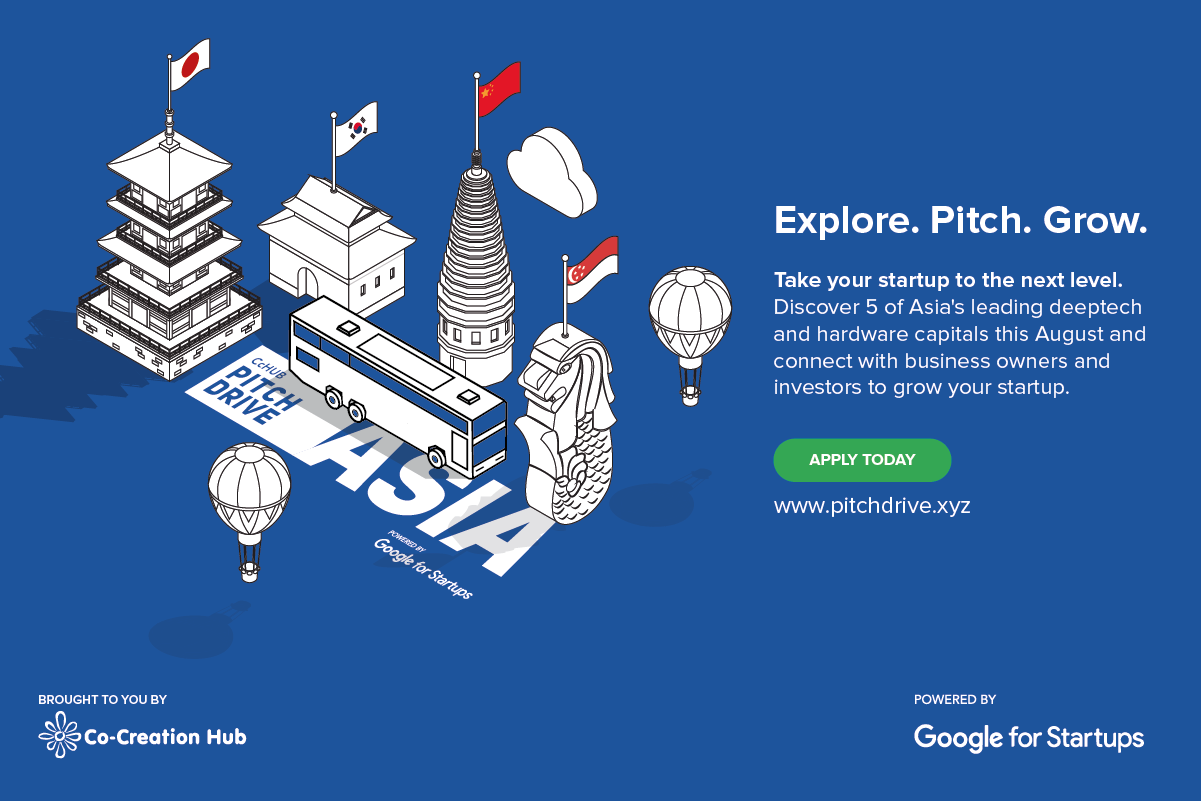 GricD, is an IoT startup providing affordable cold chain devices for transportation of health products and agricultural products. The startup won the #AFFDisrupt 2019 pitch contest.
Reliance HMO, is a health-tech start-up that makes health insurance accessible and affordable.
Taeillo, a Nigerian furniture and design company that leverages on mixed reality to enhance the customer experience.
Other startups include Kenya's Flare, and Access Afya; Rwanda's AC Group; Enova Robotics of Tunisia; LIFI-LED from Ivory Coast; Casky from Morocco; and CHIL AI Lab of Uganda.
These startups will be given the opportunity to showcase their cutting-edge technology companies to the world while enabling them to improve their businesses. During the tour, startups will have contacts with companies such as Transsion Holdings, Dentsu Ventures, Google Korea, Samsung C & T, Yamaha, Kepple VC and more.
ALSO READ: 12 African Tech Startups to Feature in 3rd Google Launchpad Africa Accelerator
They will also be able to seek collaborations and investments from Asian suppliers and manufacturing partners to help them grow their businesses.
The tour is scheduled to begin on August 21, 2019, in Kigali, Rwanda, where CcHub recently launched a design laboratory for a two-day training camp. The startups will then head to Singapore, Shenzhen (China), Hong Kong (China), Seoul (South Korea) and Tokyo (Japan), where the tour will end.