What Elon Musk's $50,000 House Looks Like
Elon Musk's biographer, Walter Isaacson recently shared a photo of the billionaire's house on X. The photo revealed a portion of Musk's kitchen and his living room near SpaceX's launch site in Boca Chica, Texas.
Captioning the photo, Isaacson wrote, "In 2020, Musk decided to sell his five grand houses and to have as his primary residence this spartan two-bedroom house in Boca Chica, TX, where we would meet and he would sit at this wood table and make phone calls."
Let's take a look at some of the things sighted in Isaacson's picture.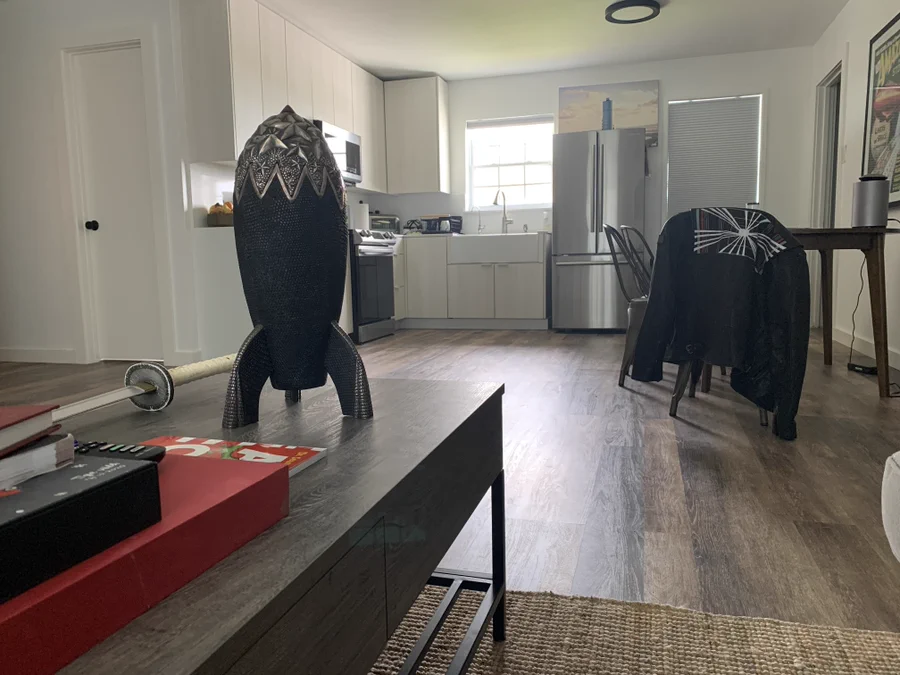 Musk's Katana
The picture revealed that Musk had a katana on his coffee table. A katana is a Japanese sword characterized by a curved, single-edged blade with a circular or squared guard and a long grip to accommodate two hands.
A rocket-shaped sculpture
Musk also had a rocket-shaped sculpture and a handful of games on the table. His Tesla "Plaid Mode" jacket was also seen in Isaacson's photo.
Sci-fi- poster
As a sci-fi-enthusiast, Musk also had a poster for a science fiction pulp magazine called "Amazing Stories" over his kitchen table.
Reports say the poster reflects Henry Gade's sci-fi story, "Liners of Space," with artwork showing mass transportation spaceships. The poster could be an inspiration for Elon Musk's grand plans for SpaceX's Starship rocket, which he has said he wants to eventually use to ferry people to and from Mars.
Musk's biographer also revealed that on the 12th of September, 2023 he will explain why Musk decided to sell his other houses in his book on the billionaire.  
Recall that Musk had earlier stated that he wants to sell his belongings in order to help fund his plans to one day build a colony on Mars.
The National Association of Nigeria Nurses and Midwives, NANNM, Lagos State Council, has a…